Using the light trail from his phone's apps, Marcus Byrne creates an ingenious new typeface.
So we all know that smartphones can basically do anything we need them to. And if they can't, we can always just download an app that can. Flashlight? There's an app for that. Need a reminder to get groceries? Your virtual assistant's on it. 
Down Under in Melbourne, Australia, designer Marcus Byrne has come up with yet another inventive way to utilize his and accompanying apps. In his case, he used the light from the apps on his phone to create a new typeface, Phone Streak. 
Using a 3.5 second exposure on his Canon 5D, the artist has generated a typeface by capturing the light trail his phone makes in a dark room. Byrne then transferred the images of his letters to his computer to create it. 

Full upper-case alphabet

Full lower-case alphabet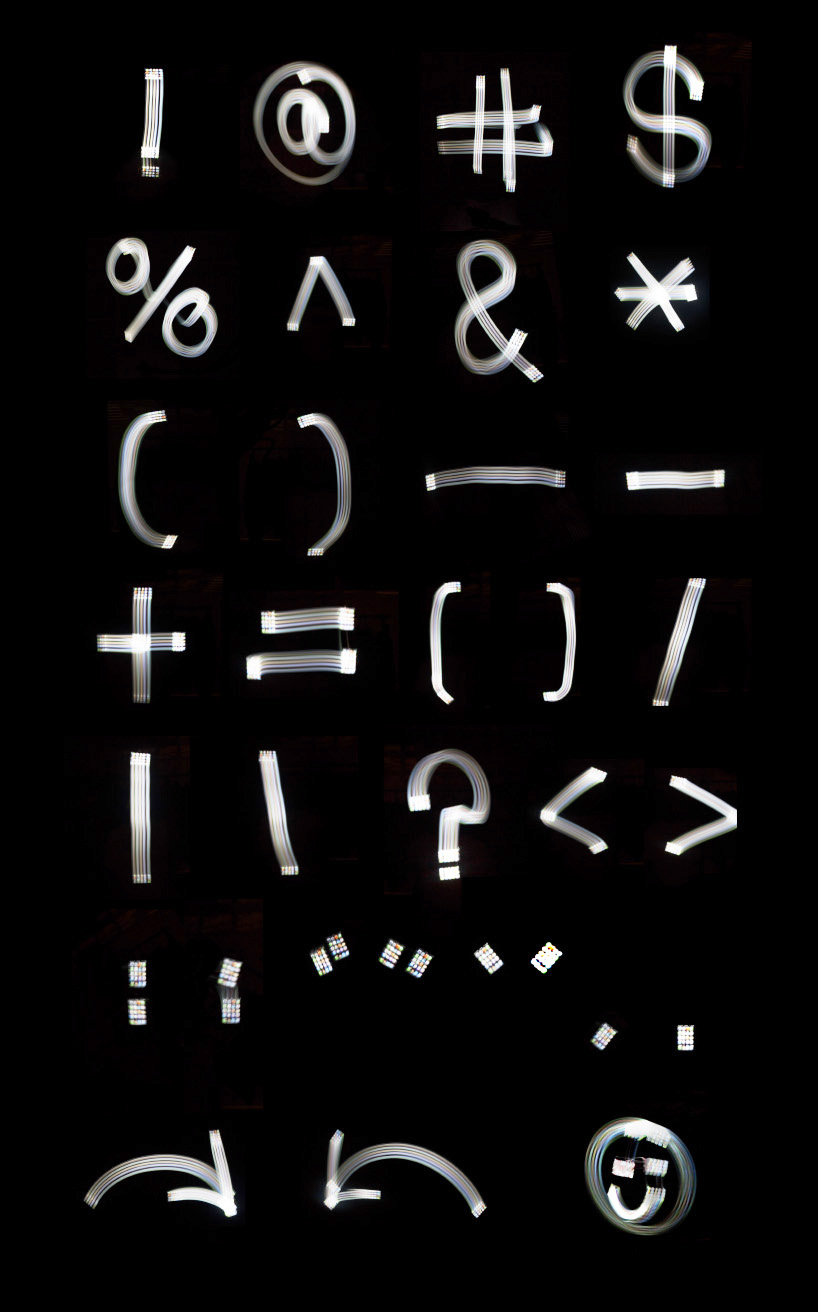 Full punctuation 
The individual characters look like they have brush strokes, when in actuality the lines are created by the grid of apps, reflecting the "flowing, movement-produced method." 
Incorporating technology into his project even further, Byrne put the lego-like material, acrylonitrile butadiene styrene (ABS) through a 3D printer to make a detailed and tangible version of the upper-case 'z' from the series. 
Want to use Phone Streak on your computer? The font can be download for free here. 
[via Designboom]
All images courtesy of Marcus Byrne