It's been a [face with mouth open] year for emojis.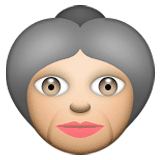 Taylor Holland, EmojiGifs.com, via
Emojis had an eventful year, and not just because of the brand new characters introduced by the Unicode Consortium. In 2014 they became ensconsed in discussions of diversity, religion, and even psychoanalysis. They gave us the ability to speak using Mexican food and Seinfeld characters, and even appeared in airports, havens for nonverbal communication. The past 12 months alone has seen these functional pictures coming out of the techno-woodwork of our smartphone keyboards and into the cultural lexicon. 
This is the Year in Emojis:
+ We were dazzled by Tré Reising's glittering emoji sculptures, which were valiantly installed in the Indianapolis airport after his #Belieb installation was censored.
Tré Reising, Live, Love, Laugh, Laugh Until You Cry. Image courtesy of the artist via
+ One man proposed the *surprised face emoji* task of translating the bible into emoji, asking for a mere $25,000 in return.
+ We sunk our teeth into details surrounding the newest emoji update, which is set to feature digital hot dogs and virtual prayer beads.
The cast of Seinfeld as emojis. Screencap via.
+ Seinfeld characters made an appearance in the emojiverse thanks to the efforts of a parody Twitter account.
+ Emoji GIFs imagined our favorite stories at hyper speed.
Garden of Earthly Delights, Middle Panel, Carla Gannis, 2014. Image courtesy of the artist.
+ We got in-depth with Carla Gannis about her 2013 project, Garden of Emoji Delights, then saw it up close at Miami Art Week 2014.
+ Bill Nye teamed up with Mashable to explain the mysteries of evolution with an emoji-augmented video.
+ This Tumblr told us what our emoji use actually means, through psychoanalysis.
+ In September, an entire city made of emoji rose from the depths of the Internet.
+ Even Nick Offerman made some artisinal hand-carved emoji sculptures.
+ Artist Able Parris inserted emojis into the real world and Nastya Ptichek slapped them on famous artworks.
+ Emoji Tracker showed us the characters currently being used, and Bradley Griffith mapped that info onto a globe in real time.
+ The Emoji IRL.Lol. Tumblr reversed the process, reimagining emojis in the real world.
+ The Internet rejoiced at the possibility of an official ethnicity update to the emoji palette, while apps like iDiversicons and iRoc filled the gap from the grassroots.
+ We pondered the emoji definitions of "Derelict House Building" and "Man In Business Suit Levitating."
+ In May we couldn't escape the vortex of OKFocus' online emoji wormhole, Emoji.Zone.
+ The heart emoji was 2014's word of the year, according to the Global Language Monitor.
+ Even Bing learned to speak emoji.
Get the Emoji Look, Kimi Hammerstroem, via.
+ Fashion caught the emoji bug with Kimi Hammerstroem's shoot for i-D.
+ We were enGROSSed by the story of the poop emoji's journey to the States.
+ Hi-art allowed you chat with your friends using art classics in emoji form, and emoji masks taught us to express ourselves IRL.
+ Then we cleared our minds with a little help from Flirtmoji's racy new characters.
+ Emoji Video imagined your camera's pixels as faces.
+ An emoji-only social network imagined a world without words.
+ And finally, we learned that all emoji must die, thanks to this Game of Thrones recap.
This is part nine of our end-of-the-year series. Be sure to check out the year in brains, sound, and sculpture. Stay tuned as we continue to look back on 2014 and collect all of our favorite examples of modern creativity, fantastic innovations, and important trends.
Related:
[Best of 2014] The Year in Viral Art
[Best of 2014] The Year in Fashion and Tech
[Best of 2014] The Year in Animation
[Best of 2014] The Year in Art Discoveries
[Best of 2014] The Year in Sound
[Best of 2014] The Year in Brains
[Best of 2014] The Year in Sculpture